Last September we had the opportunity to spend some time with business owner Gordon Mills and learn a little about his unique business, the kind of employees that Sacramento Works has been fortunate to assist him in finding, and how Newlife Electronics has weathered COVID-19.
Newlife opened in 2009 and describes itself as "A Family business where we pride ourselves on being community-oriented and supportive of all the Schools and Non-Profits that we have the opportunity to serve." The company was built on Gordon's many years of experience working with Hewlett Packard and local recycling firm SIMS Lifecycle Services in a similar role. Now Newlife still works with HP as well as many other organizations to acquire, repair and re-sell a wide variety of electronic equipment ready for a second life.
Gordon clearly sees the company recovering and he is eager to train prospective employees with relevant skills including inventory management, parts handling, part identification, and more.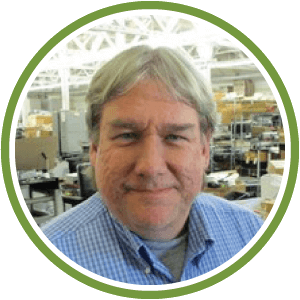 The best thing was 75% of pay covered for 9 or 10 weeks. It gives me the ability to hire people I might not otherwise be able to hire.