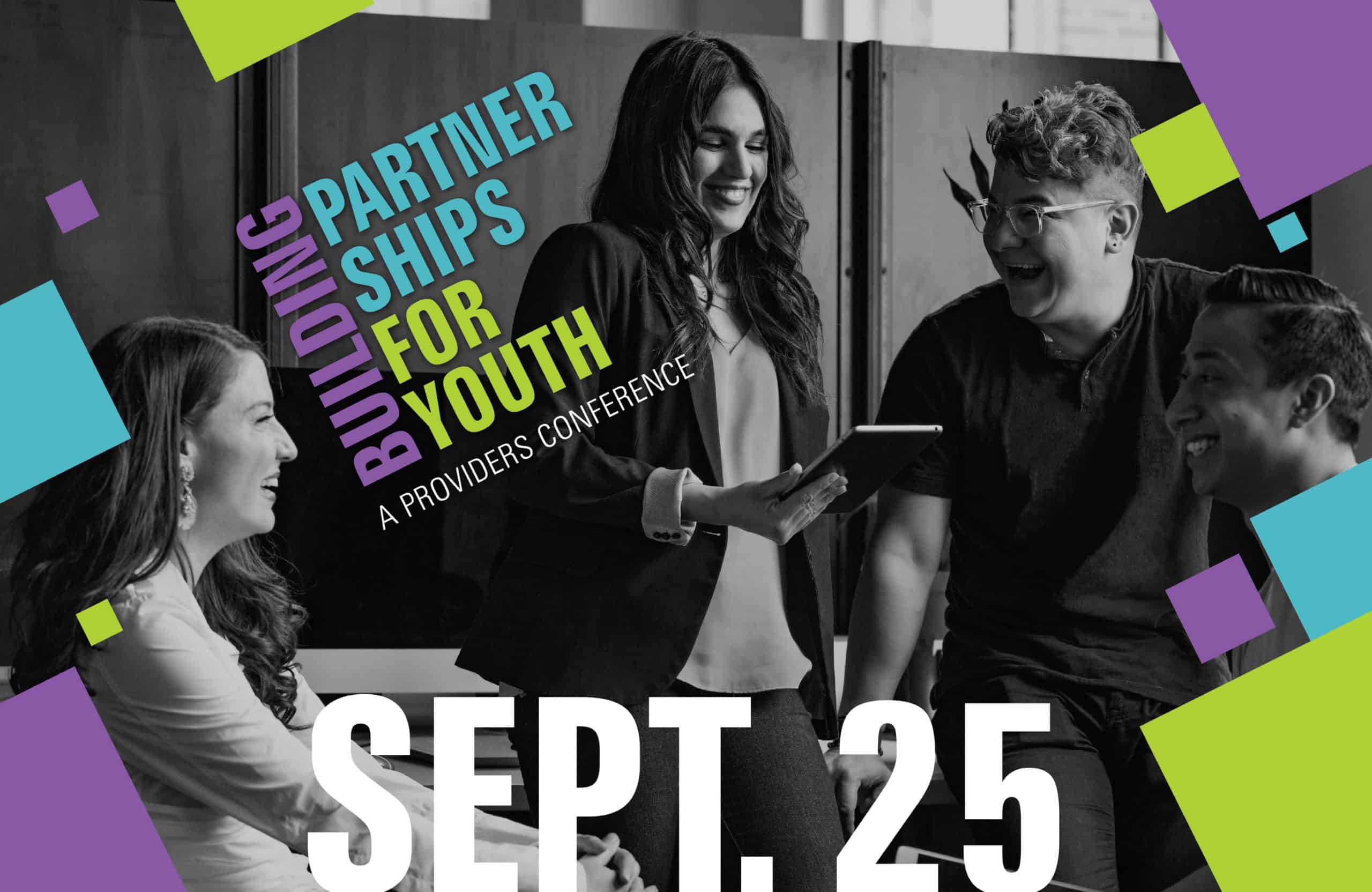 The Youth Providers Conference will bring together youth-serving organizations to share best practices, encourage intentional partnerships, and examine the challenges that transitional age opportunity youth face. The conference will serve as a place where public sector and private sector leaders and staff can convene and strategize on service alignment for positive youth impact.
---
PRESENTER RESOURCES
Thank you for attending the first annual Youth Providers Conference! Help yourself to the following resources provided by each of our conference presenters
---
SCHEDULE
8:00-8:15 am: Pre-Conference Activity
Virtual Coffee Room
---
8:20-8:45 am: Youth Panel
---
8:50-9:35 am: Workshop Slot #1
A. The Power of Referrals, Warm Hand-Offs, and Networking
B. Youth Mental Health
---
9:35 -9:40 am: Passing Session #1
---
9:40-10:25 am: Workshop Slot #2
A. Thriving Youth 
B. Work Readiness 
---
10:25 -10:30 am: Passing Session #2
---
10:30-11:15 am: Workshop Slot #3
A. Organizational Approaches to Racial Reconciliation
B. Digital Skills for Youth Success
---
11:20 am -12:20 pm: Employer Panel
---
12:20-12:35 pm: Closing Remarks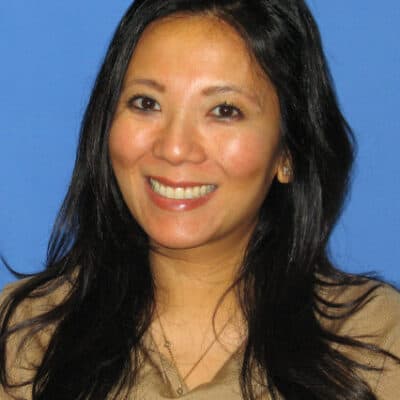 The Power of Referrals and Warm Hand-Offs and Networking
Sacramento has some amazing agencies and services available to young people but unfortunately not all of the programs are widely known and youth do not know how to access them. A "Warm Hand-Off" approach to information and referrals entails "good customer service"; i.e., going that extra mile, when necessary, to ensure that youth successfully navigate the local landscape of services and successfully connect to programs. This workshop will explore the power of warm hand- offs. The Youth & Community Connect App which links youth to resources and services provided by community and faith-based organizations, government agencies and schools will also be explored.
Presented by:
Rochelle Beardsley | Supervising Deputy District Attorney, Sacramento District Attorney's Office
Bio: Supervising Deputy District Attorney Rochelle Beardsley attended Kennedy High School here in Sacramento, and graduated from U.C. Davis' Martin Luther King Hall, School of Law. Prior to joining the District Attorney's office, she was a judicial extern for the Third District Court of Appeal. Ms. Beardsley has been a prosecutor for over 20 years and has prosecuted a variety of cases including murders, elder abuse, child abuse, gangs and hate crimes, and major narcotics. She has worked as a Community Prosecutor in the south area of Sacramento, focusing on making the community a safer place to live. Since 2019, she has been assigned to the Community and Media Relations Unit as the Supervisor.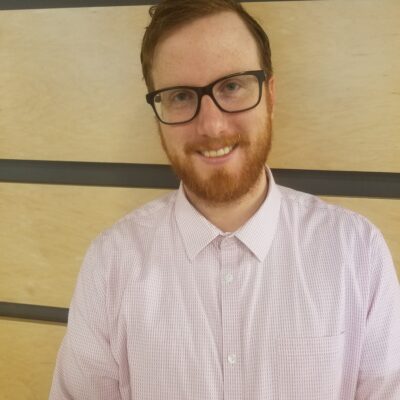 Youth Mental Health
This workshop will explore some of the key components of the "youth mental health first aid training" and will challenge participants to address/uncover the stigma around mental health. What is this stigma, where does it come from, how does it impact how we do or don't talk to youth about what is going on with them? We will present ways to normalize mental health and approach it from a strengths-based perspective. This training-focused session will help youth providers understand their role in supporting youth going through mental health challenges and provide direct service staff some relevant resources to refer youth to if needed.
Presented by:
Peter Bell | Coordinated Entry System Manager, Sacramento Steps Forward
Bio: Mr. Peter Bell has been working with young people experiencing homelessness in Sacramento, California since 2010. Peter has worked to identify and improve local system gaps in serving homeless youth. He is an active participate in many community policy and advocacy committees. Peter is an engaged father and family man for his two children, a Jazz drum set player, and an individual who is deeply passionate about helping others.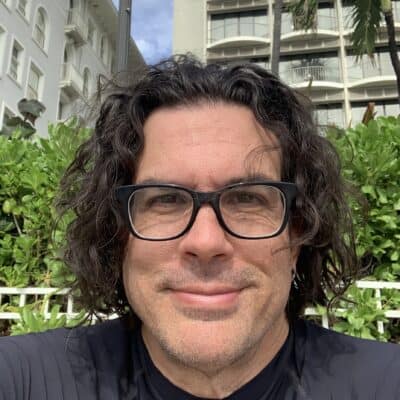 Work Readiness 
This workshop will explore the topic of work readiness for youth. How do you motivate youth to look toward future goals?  How can youth providers support college or career exploration and planning? Attendees at this workshop will explore how to frame those conversations with youth.
Presented by:
Brian Taylor | President/CEO, Evolve YOU Foundation
Bio: Equal parts student, teacher, scientist and problem solver and likened to a mentor and life-doctor, Brian Taylor's natural leadership, compassion and desire to positively impact others coupled with 25+ years of professional development studies give him a unique ability to transform lives. Differing from traditional skill-based coaching that focuses on change from the "outside-in", Brian's approach starts from inside, with "you". The core philosophy is: what's inside must be understood before external forces can elicit change.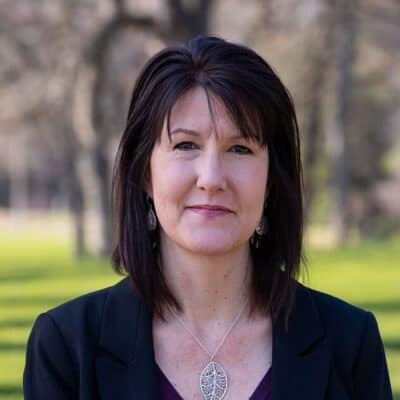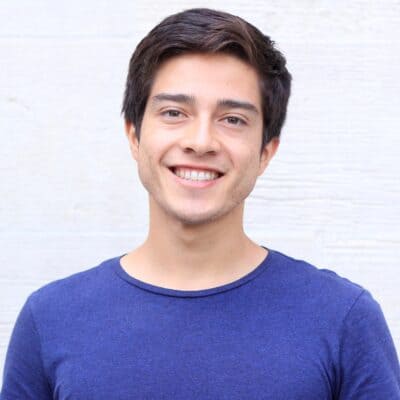 Digital Skills for Youth Success
While young people are often considered "digital natives", the majority do not actually possess the job-relevant digital skills to fill vacancies. As youth providers, our job is to ensure young people are equipped with the skills to obtain and retain employment and participate in an increasingly digital economy and society. In this session we will look at the range of digital skills, investigate what employers are looking for and explore resources to help youth build these skills.
Presented by:
Renee John | Project Leader, Valley Vision
and
Jesse Flores | Project Associate, Valley Vision
Bios: Renee joined Valley Vision in March of 2020 as Project Leader to advance projects in 21st Century Workforce. Although new to Valley Vision, Renee has worked with workforce development projects for the past ten years as a director with a community-based nonprofit. Her work has included Workforce Innovation and Opportunity Act projects, administering community block grants, youth employment, refugee and English language learner initiatives. Prior to her career in workforce development, Renee's roles included business development with a regional chamber of commerce, hospitality management and positions supporting Sacramento area entrepreneurs. Renee is a native of Sacramento and a proud graduate of Sierra College and California State University Sacramento (Go Hornets!).
Jesse joined Valley Vision in 2020 as a Project Associate, focusing on the organization's 21st Century Workforce and Clean Economy impact areas. He helps in advancing various workforce development partnerships, such as the Strong Workforce Program and Future of Work. Prior to joining the Valley Vision team, Jesse participated in the Governors Office's Executive Fellowship program, where he coordinated workforce development and racial equity research projects with executive staff at the State Water Resources Control Board. During his undergraduate and graduate career, Jesse facilitated research and coalition work with various food justice nonprofit organizations and alongside transition-age youth, houseless veterans, and formerly incarcerated workers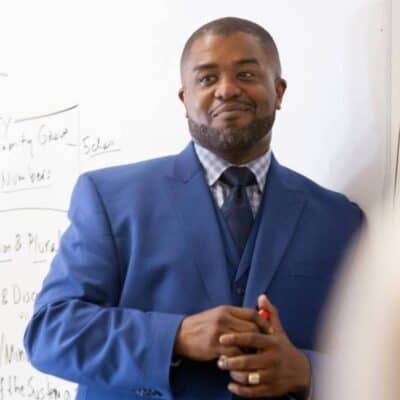 Organizational Approaches to Racial Reconciliation
This workshop takes a deeper look at the historical development of racism in the U.S., how it still manifests itself and is perpetuated in institutions today, and the impact of this on youth mental health and access to resources. The goal of the presentation is to help those in leadership roles apply insights regarding racial inequities to the social, economic, and political challenges in their own companies, organizations or communities.
Presented by:
Dr. Angelo Williams | Professor of Sociology, University of California, Davis
Bio: Focused on four key policy issues: Health, Education, Justice and Wealth, Dr. Williams has developed his career in public service, government, public policy, philanthropy, education, and executive leadership from a social constructivist point of view.
Dr. Williams' goal continues to be the cultivation of individual human capital and strengthening social institutions that serve society. To that end he has served in a number of capacities as an executive team leader and member within organizations dedicated to economic development and educational access.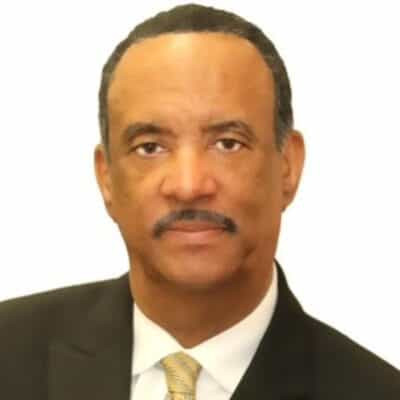 Thriving Youth 
How do we teach youth to be resilient in the face of adversity? Why is it some youth thrive in spite of the trauma they face? This workshop will describe resiliency and spot the factors that can promote resiliency: Caring relationships, high expectations and opportunities for skill development. Learn about the type of skill development that supports youth engagement and the ability to self-advocate, make healthy decisions and find resources and advocate for changes to the systems that harm them.
Presented by:
Dr. Eric Gravenberg | President/CEO of the HAWK Institute
Bio: Dr. Eric Gravenberg is an active member in and a change agent for the community in which he resides. In this regard, he has participated in various business and industry advisory councils and local foundations. Besides membership in a number of civic and professional organizations, he volunteers his time as a mentor for high school and college students. He does so because he seeks to cultivate future leaders. As evidence of this commitment, he is the co-founder, President/CEO of the HAWK Institute, a leadership development, college and career preparatory academy for African American youth.
---
EMPLOYER PANEL
Hear from local employers about how they are changing the way they develop their internship programs based on the organization's workforce demands and the needs of the community.
Panelists include:
Justea Blakely
Kaiser Permanente
Justea is a Project Manager in the Human Resources department at Kaiser Permanente, Sacramento Medical Center. She has spent over 15 years of her 20 year career with Kaiser in the Talent Acquisition department managing a variety of regional and national projects, programs, and system integrations. Her passion is in growing teams and attaining dreams and much of that involves the outreach and management of Kaiser's multiple intern programs. She's a proud supporter of youth development and mentorship, finding career pathways for the underserved and the disadvantaged population, as well as promoting employment opportunities for people with disabilities and other barriers.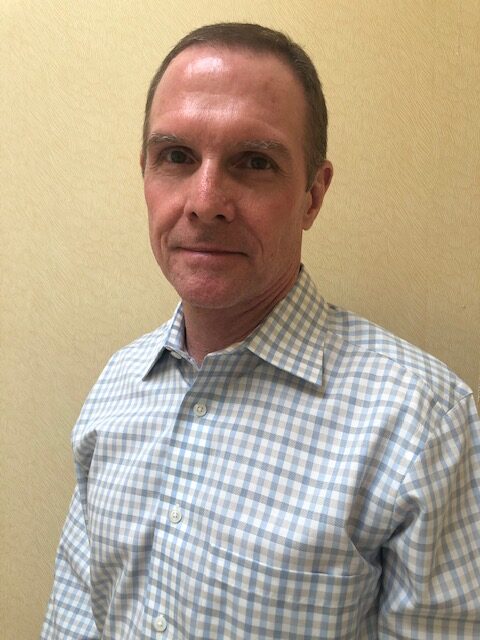 Jeffery Panasiti
Lennar Homes

As the VP of Operations for Lennar my responsibilities are operational processes and building methods.  Provide direction and support trainers of our construction system applications.  Research and development of new homebuilding processes to reduce cost and increase efficiencies of Lennar and our trade partners.  Provide insight on construction methods to increase quality of the homes delivered to our customers.  Increase the awareness of our industry by partnering with trade partners, schools and local Building Industry Associations through participation in after school workshops and internships.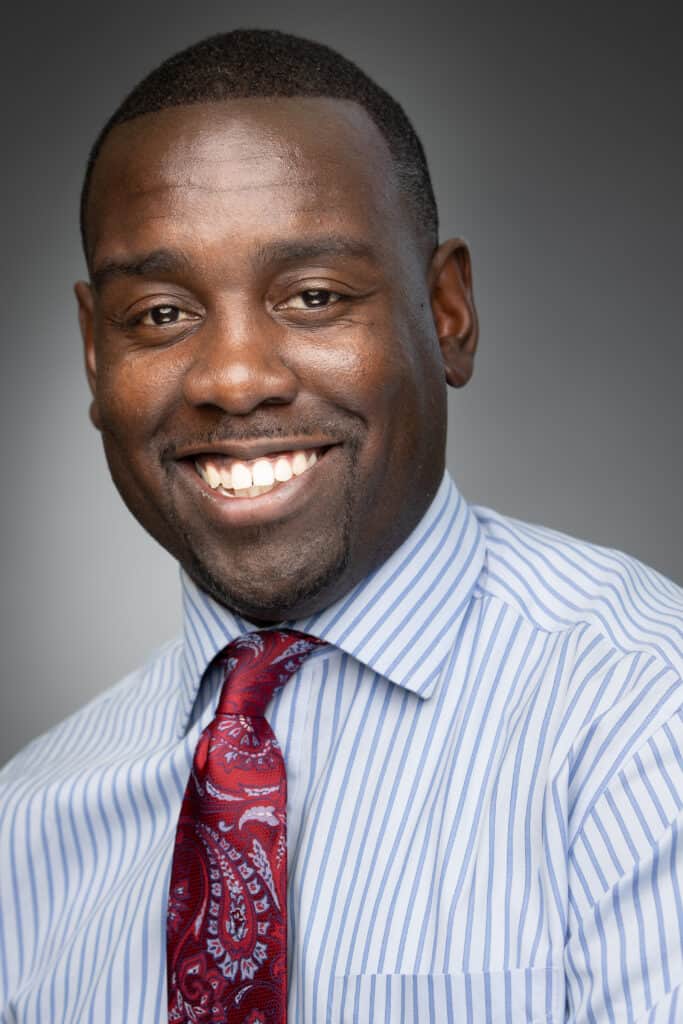 Jose Bodipo-Memba
SMUD Sustainable Communities
Jose Bodipo-Memba is the Director of Sustainable Communities (SC) for the Sacramento Municipal Utility District (SMUD). The SC program aims to bring environmental equity and economic vitality to all communities in SMUD's service area through partnership alignment. Mr. Bodipo-Memba has 18 years of environmental and urban planning experience throughout California, covering a range of project and community types. Mr. Bodipo-Memba is active in the community, serving as the Chair of the ULI Sacramento District Council, a member the Center for Fathers and Families Board, and past Chair of the Sacramento Planning and Design Commission and Next Move Sacramento.
He was a 2010 recipient of the Sacramento Business Journal 40 under 40 award, the 2012 Drexel University Oxholm Community Leadership Award, and the 2015 Drexel University 40 under 40 Distinguished Alumni award. Mr. Bodipo-Memba holds a BA in History from UC Berkeley and an MBA from Drexel University.
The panelists will provide insight into the following:
An overview of the organization's internship program
How the organization works with community partners to implement internship and/or training programs
The value the internship program brings to the organization
How the community can be a partner in developing the workforce
---
STEERING COMMITTEE
Terri Carpenter | SETA Sacramento Works
Jessica Gomez | SETA Sacramento Works
Rick Larkey | North State Building Industry Foundation
Robynne Rose-Haymer | Wind Youth Services
Teri Munger | Consultant
Bina Lefkovitz | Consultant
Nicole Cuellar | Pro Youth and Families
Kris Wimberly | City of Sacramento
Lizette Miranda | SMUD
Stephanie Sandmeier | Sacramento County
Louise Friedlander | Paratransit