How do you recruit thousands of employees to fit hundreds of different job descriptions? Brandon Littlejohn thinks about this a lot. As the Statewide Recruitment Coordinator for the California Department of Human Resources (CalHR), Littlejohn is on a mission to find quality candidates no matter the effort, and since 2016, SETA/Sacramento Works has been there to help.
The State of California government and Judicial Council employed 234,387 people as of February 2022. CalHR has been instrumental in recruiting many of them. The department manages employee salaries, training, recruitment, and more. While individual State agencies can recruit candidates on their own, they can also access CalHR resources to meet their goals.
Littlejohn and SETA/Sacramento Works started working together six years ago to find candidates that met hiring program and outreach goals. These efforts included bringing hiring exams and fairs to South Sacramento, Meadowview, and other local neighborhoods. It also included events to reach candidates with disabilities with available opportunities.
More recently, CalHR and SETA/Sacramento Works expanded their collaboration to include virtual hiring fairs. These virtual fairs allowed CalHR to reach a number of high-quality candidates, even amidst Covid-related uncertainties. Littlejohn shared that he was impressed with the results, commenting "The most professional career fairs [we've] been part of during this pandemic were SETA's".
The two organizations are planning to collaborate again soon. Next up? More job fairs and an apprenticeship program. Littlejohn attributes this successful partnership to a shared passion for connecting people to employment: "SETA employees love what they do and people can tell".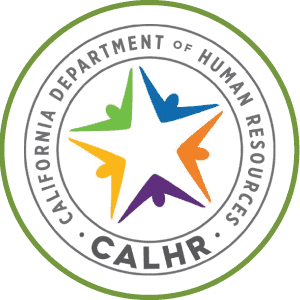 The most professional career fairs we've been part of during this pandemic were SETA's.