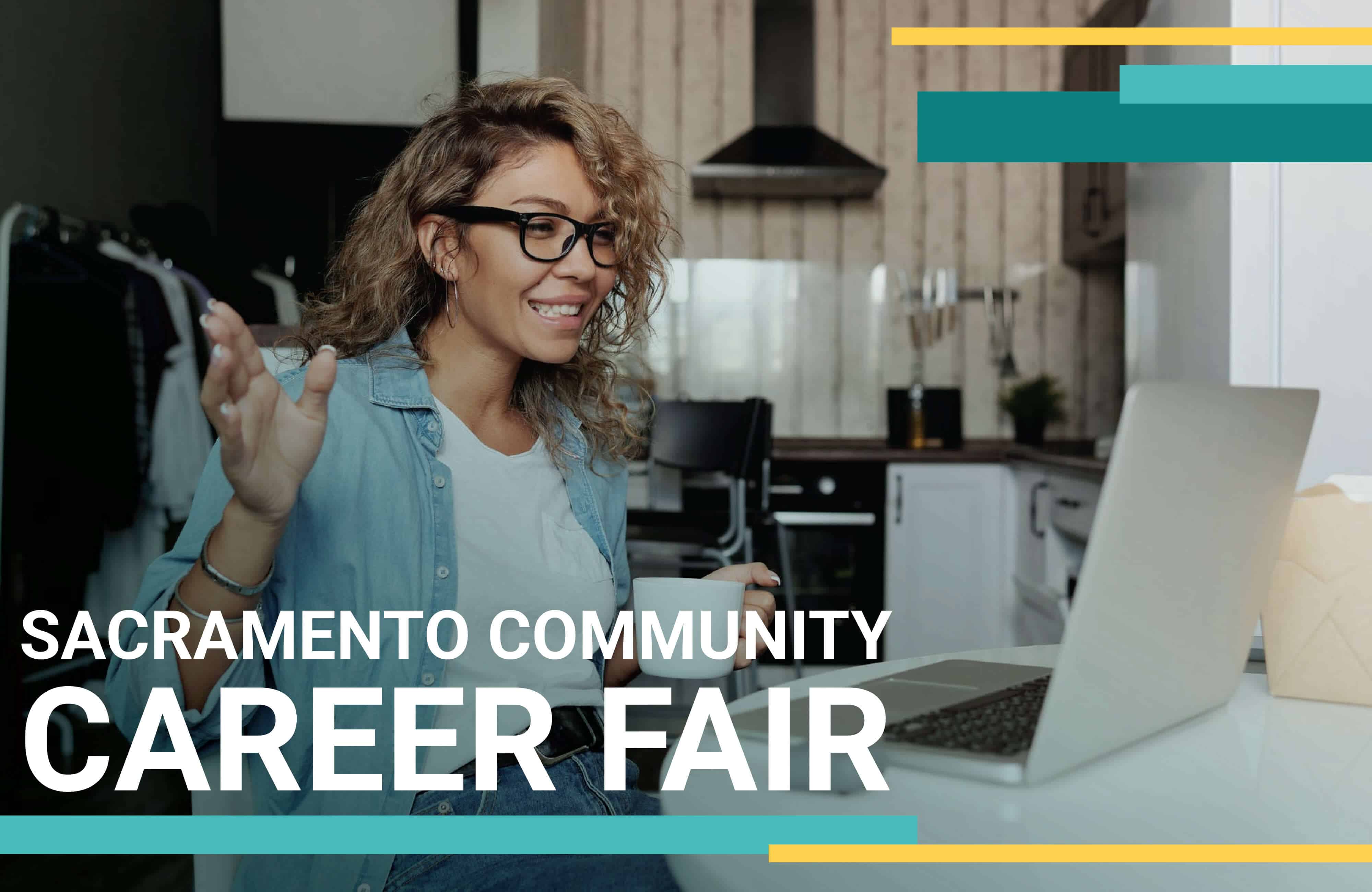 October 28, 2020
8:00 am to 4:00 pm
In partnership with the City of Sacramento, the Sacramento Employment and Training Agency, UC Davis Health and City Council Districts 5 and 6, this is the first in a series of regular virtual opportunities to connect with local employers, job centers, and training available in Sacramento. Participants will learn about current hiring needs and resources, and employers can connect with local job seekers seeking immediate or long-term employment.
---
REGISTRATION
Registration is now closed.
---
SCHEDULE
8:00 am: Registration & Check-In
---
8:15 am: Welcome
Jay Schenirer – Sacramento City Council District 5
Eric Guerra – Sacramento City Council District 6
Robert Segar – Assistant Vice Chancellor, UC Davis
---
8:30 am: City of Sacramento Coronavirus Resources/Website
THE FUTURE OF SACRAMENTO STARTS HERE
Following the onset of the COVID‑19 pandemic, the City of Sacramento received $89 million in federal funding as part of the federal Coronavirus Aid, Relief and Economic Security (CARES) Act. A wide variety of services provided by city, county and community organizations are available to help Sacramento's residents and businesses who may be impacted by the COVID‑19 pandemic.
Find the latest updates and information regarding COVID‑19 in Sacramento here. And remember Sacramento, together we move forward!
LEARN ABOUT RESOURCES FOR WORKERS
---
9:00 am – 10:00 am: Community Resources – Sacramento Works Job Centers
Asian Resources
Fruitridge Community Collaborative
Greater Sacramento Urban League
La Familia
Lemon Hill
Mark Sanders
---
10:00 am – 4:00 pm: Employer Breakout Sessions
10:00 am – UC Davis Health
UC Davis Health is improving lives and transforming health care by providing excellent patient care, conducting groundbreaking research, fostering innovative, interprofessional education, and creating dynamic, productive partnerships with the community.
UC Davis Health Jobs
12:00 pm – Siemens
Siemens Mobility is a leader for seamless, sustainable, reliable, and secure transport solutions for more than 160 years. The following are current open positions:
Commissioning Technician
Project Manager
Field Service Technician
Material Handler ( Hourly, start as a contingent worker)
Production Engineer
Product Engineer
Assembler (Hourly, start as a contingent worker)
Welder ( Hourly, start as a contingent worker)
Siemens Jobs
1:00 pm – State of California
The State of California offers a wide variety of careers and jobs, ranging from accounting to zoology. The services our employees provide are truly essential to the people of California. In public service, you will spend every day doing work that is vital to your state and your community.
State of California Jobs
2:00 pm – Blue Shield
Blue Shield of California is a health plan provider founded in 1939. It is based in Oakland, California and serves over 4 million health plan members and nearly 65,000 physicians across the state. Blue Shield of California was founded by the California Medical Association
Blue Shield Jobs
3:00 pm – County of Sacramento
The County of Sacramento is an equal opportunity employer of over 11,900 dedicated people covering a variety of services including public safety and protection, public health, community services, municipal services and administrative support that serve a diverse and vibrant County.
County of Sacramento Jobs