Fady and Youla Jbeily know retail. They worked in the industry for decades before opening their own Grocery Outlet in 2020. To prepare for their store's launch, the couple worked with SETA/Sacramento Works to hire many of their employees.
Grocery Outlet prides itself on being "the nation's largest extreme value retailer" with over 400 stores. The brand has grown from a single military surplus store to a publicly-traded chain purveying everything from overstock lotions to organic produce.
Fady and Youla are excited to be a part of this growing empire. They appreciate the brand's combination of well-priced staples and gourmet and novelty items. And, thanks to their experience in retail management, they can now grow their own Grocery Outlet location.
When they first opened the store in 2020, the couple knew they would need a large, capable staff. They worked with SETA/Sacramento Works to recruit via a hiring event at the agency. The response was outstanding. According to Fady they hired about 90% of their staff at the event.
Now the couple is focused on growing their business. They hope to continue to increase their sales volume and hire more cashiers and managers soon. In the meantime, they're spreading the word about the services available to employers.
Fady says, ""a lot of my peers who have other Grocery Outlets or who are opening a Grocery Outlet have no idea SETA helps with this kind of stuff. So…I try to tell everybody about it."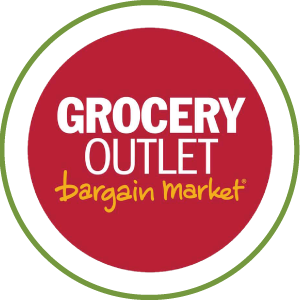 They do a great job at helping us out…I would always use them if I can.